Champagne Delivery in London
Explore our exclusive selection of Growers Champagnes from France, Champagne region. Get Champagne Delivered to you and add a touch of sparkle to your daily life or celebrations!
BUY CHAMPAGNE ONLINE
Browse our selection of champagnes and buy it online. We will deliver your order of champagne to YOU or YOUR SELECTED RECIPIENT as a gift.
Orders are shipped next working day.
SHOP NOW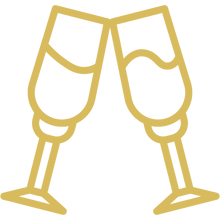 GROWERS CHAMPAGNE
is different from those made by the major Champagne houses, unique and special.
LARGEST SELECTION
of Grower Champagnes available in local stock in UK with fast delivery in London.
REASONABLE PRICES
of artisan champagnes and cremants brings the feel and taste of France closer to you.
FREE CHAMPAGNE DELIVERY FOR ORDERS IN UK OVER £120
Grower Champagne is different from those made by the major Champagne houses, that's why we think it's so special. Most well-known Champagne brands buy in their grapes from many different vineyards, rather than growing it themselves. In contrast, Grower Champagne is made by a single estate. This stamps each wine with a distinct and unique personality. Every bottle tells its own story and that of the people who put their heart and soul into making it. Every drop on the palette and scent on the nose transport you to the individual vine, microclimate and terroir where it all began.
We have the widest selection of Grower Champagnes available in the UK and are ready to be delivered to your doorstep or gift recipient.
Check out our special offers